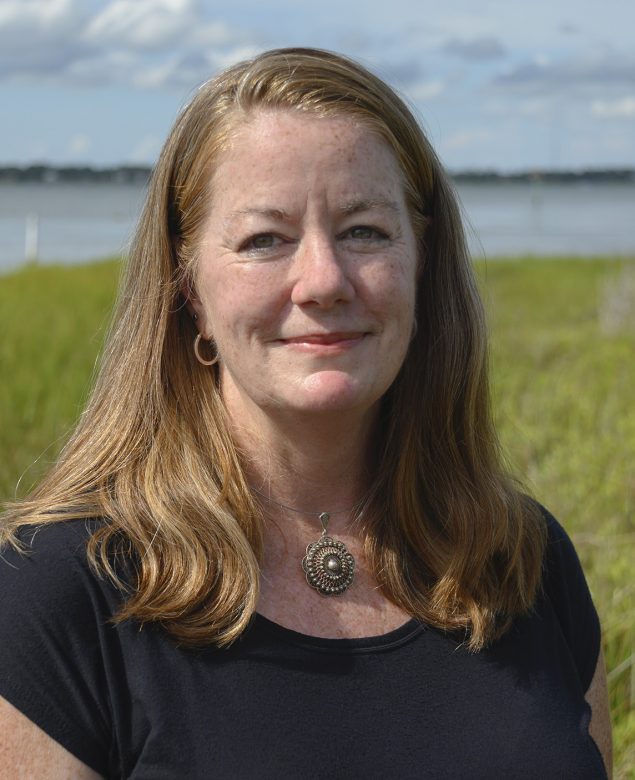 Carol Price is the conservation research coordinator for the NC Aquariums where she develops, conducts and oversees research and field work that aim to protect species and habitats of high conservation need. Her work reflects the commitment of North Carolina's three aquariums and educational pier to promote appreciation and conservation of the diverse natural resources of our state's ocean, estuaries, rivers, streams and other aquatic environments.
One of Carol's primary responsibilities is to manage Spot A Shark USA – a citizen scientist program that aims to better understand sand tiger shark Carcharias taurus populations along the Atlantic coast. SCUBA divers are asked to photograph the sand tiger sharks they encounter on their adventures and post their images to the Spot A Shark USA website. A team of aquarium scientists and students then uses Wildbook® software to map the unique spot patterns visible along the sides of the photographed sharks to identify individual animals.
Waters off the North Carolina coast are important for sand tiger sharks year-round. It is known that many of the shipwrecks in the 'Graveyard of the Atlantic' are aggregation spots. Importantly, pregnant sand tiger sharks are found here during summer, fall and winter, suggesting a key role of this habitat in their reproductive ecology. Spot A Shark has over 2000 individual sharks in its photo library, with more than 100 sharks that have been photographed on more than one date. Repeat records of even more individual sand tiger sharks will help track their movement and behavior over time.
Carol earned her BS in Marine Science from the University of South Carolina, MS in Fisheries and Wildlife from Clemson University and PhD in Fisheries Science from Oregon State University.