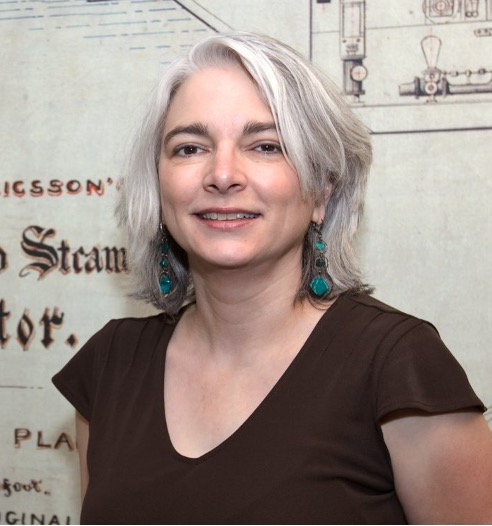 Dr. Holloway is the Fleet History Team Lead within the Histories Branch of the Naval History and Heritage Command (NHHC) in Washington, D.C. There she is responsible for the team that produces the Dictionary of American Naval Fighting Ships (DANFS), as well as other projects dealing with sailor stories, fleet history, and fleet support. Prior to joining NHHC in 2020, she was Museum Services Director of SEARCH, Inc., a global archaeological and cultural resources management firm. From 2014 to 2017 she served as the Maritime Historian for the National Park Service (NPS) in Washington, DC, where she provided expertise relating to American maritime history through consultation, speaking engagements, publications, and primary source research. There she also administered the National Historic Lighthouse Preservation Act Program (54 USC 305101-305106), and assisted in the administration of the National Maritime Heritage Grant Program (16 U.S.C. 5401).
From 2000 to 2014, Anna served in a number of roles at The Mariners' Museum in Newport News, VA culminating as Vice President of Museum Collections and Programs. There she oversaw the Curatorial, Collections Management, Education, Conservation, Photography & Licensing, Exhibition Design, Web and social media presence, and the USS Monitor Center functions of the institution. As Curator of the award-winning USS Monitor Center, she led a multi-disciplinary team in the creation of the 20,000 square foot exhibition, and assisted in the development of the Center's state-of-the-art conservation facility. She has lectured internationally on a variety of maritime topics, published articles inNaval History, Civil War Times, American Heritage among others, curated numerous exhibitions and programs, appeared on national television (most recently in National Geographic's Drain the Oceans), and is the co-author (with Jonathan White) of "Our Little Monitor" (Kent State University Press, 2018). 

This Winston-Salem native graduated from The University of North Carolina at Greensboro with baccalaureate degrees in English Literature and Classical/Medieval Civilization. She received her Master's degree in Early Modern History and her PhD in American History from the College of William and Mary in Williamsburg, VA.