This collection of resources contains information on different aspects of the expedition, including the science, technology, and the Sanctuary itself. To facilitate classroom use, suggested alignments to Ocean and Climate Literacy Principles may be found at the end of this document.

FLOWER GARDEN BANKS NATIONAL MARINE SANCTUARY
Website: Flower Garden Banks National Marine Sanctuary
A wealth of information about the Sanctuary, including its history, the species that live there, FAQs, and more.
https://flowergarden.noaa.gov/
Lessons and Activities
Classroom ready lesson plans about the Sanctuary, as well as fun activities such as crossword puzzles and word searches.
https://flowergarden.noaa.gov/education/teachers.html
Video
From coral spawning to sharks, this video series contains several 2-minute video clips to introduce students to the Sanctuary.
https://flowergarden.noaa.gov/image_library/videoseries.html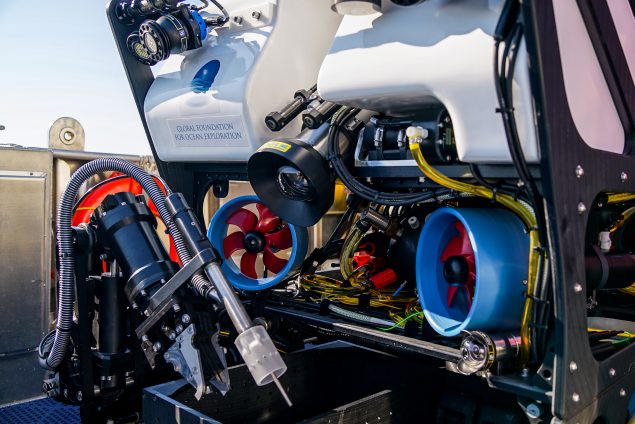 TECHNOLOGY
Essay and Video: Global Foundation for Ocean Exploration's Remotely Operated Vehicle Yogi. Read about and watch videos of the ROV that will be exploring Flower Garden Banks.
https://engineeringfordiscovery.org/technology/rov-yogi.html
Essay: Learn about the Flower Garden Banks' Research Vessel Manta
https://flowergarden.noaa.gov/about/rvmanta.html
Lesson: This NOAA lesson has suggestions for how educators can make the best instructional use of live video feeds from oceanographic expeditions. It also describes the capability of "telepresence."
https://oceanexplorer.noaa.gov/okeanos/edu/exploringlive-lesson.pdf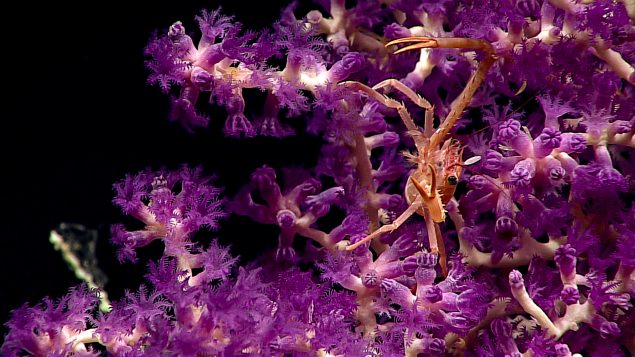 CORAL SPAWNING
Essay: Coral Basics
Learn all about the corals in Flower Garden Banks, including their biology and spawning behaviors.
Essay and Video: Coral Spawning
This page contains lots of photos and a video of a spawning event.
Essay: A short explanation of how corals reproduce
http://www.secore.org/site/corals/detail/coral-reproduction.15.html
Video: Another great video of spawning corals in action
https://oceanservice.noaa.gov/facts/coral-spawning.html
Website: The Davies Marine Population Genomics Lab
http://sites.bu.edu/davieslab/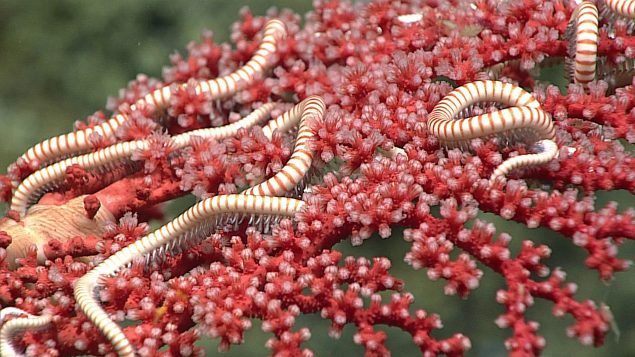 CORAL CONNECTIVITY
Essay and Video: Explore the ecology of the coral reefs in Flower Garden Banks
http://vosslab.weebly.com/flower-garden-banks.html
Essay: Mesophotic Reef Ecosystems – Cooperative Institute for Ocean Exploration, Research, and Technology
http://www.cioert.org/research-projects/mesophotic-reef-ecosystems/
Essay and Video:Exploration, Habitat Characterization, and Coral Reef Ecology in Flower Garden Banks National Marine Sanctuary and the NW Gulf of Mexico
http://www.cioert.org/research-projects/fgbnms/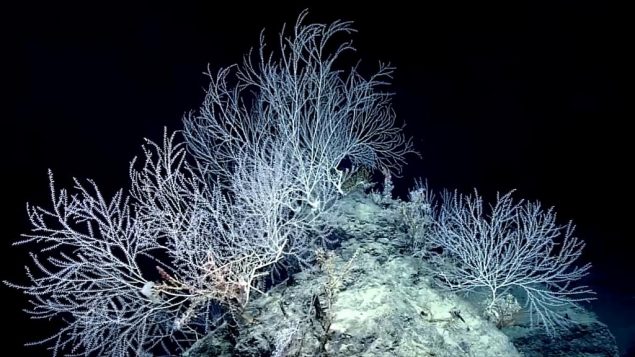 BLACK CORALS
Essay: Spotlight on Antipatharians (Black Corals) – Smithsonian National Museum of Natural History
Contains lots of cool images, including coral skeletal spines seen through a microscope.
https://nmnh.typepad.com/no_bones/2016/04/spotlight-on-antipatharians-black-corals.html
Website: Black Coral Lab
See what's going on, and get to know the folks at the Black Coral Lab at the NYC College of Technology.
https://mbrugler.wixsite.com/blackcoral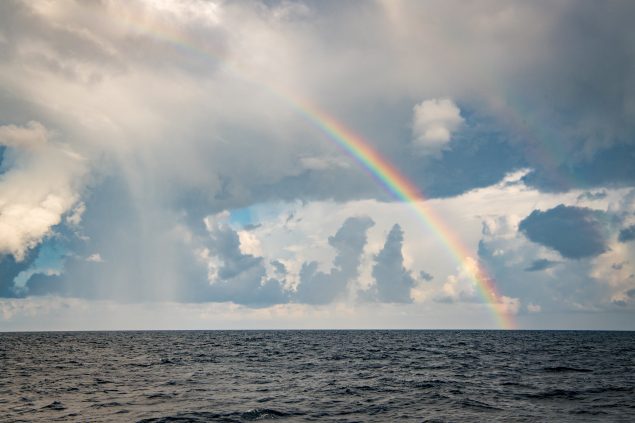 Alignment to Climate and Ocean Literacy Principles
The resources above are most closely aligned to the following Climate Literacy Principles:
Essential Principle 5: Our understanding of the climate system is improved through observations, theoretical studies, and modeling.
Essential Principle 6: Human activities are impacting the climate system.
Essential Principle 7: Climate change will have consequences for the Earth system and human lives.
Ocean Literacy Principle 5: The ocean supports a great diversity of life and ecosystems.
Ocean Literacy Principle 7: The ocean is largely unexplored.